Next News -
Badrinath dham kapat will open on 26th April 2015 at 5:15 AM. Request to all Hindus, visit chardham at least once in your life.
Char Dham Yatra
Kapat Opening Dates
Yamunotri/Gangotri kapat will open on 21st April 2015 and Kedarnath dham kapat will open on 24th April 2015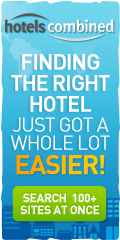 Kedarnath – The Divine Dham
This is one of the most visited and beautiful Holy place in Chamoli district in India. Kedar is another name of lord shiva and it said that it is one of the 12 Jyotirlings of Lord Shiva, situated at an altitude of 3,580 metre from sea level. This temple also known to be the remotest site in all chardhams, as it always covered with snow-capped mountains near Mandakini River.
The beauty of Kedarnath ji admired by every visitor of the Kedarnath and established by Adi Guru Sankarachrya. This shrine not only visited by Indian tourists but also visited by foreign tourist every year. Its beauty and religious zest has enhanced the scope of travel and tourism. The gate of the temple remains open for six month due to the wheather conditions during winter. The opening time is in mid May and closing time is 2 days after Diwali called Yama Dwittiya in November. The devotees have to walk about 14km from Gaurikund to visit the main temple.
Little away from this main temple, there is a temple of Baba Baironath, which visited at opening and closing of Kedarnath and believed that Babaji protect this area from evils during the closing of temple.
The story of Kedarnath Dham
At the adjacent of main temple there is an initial temple built by Pandavas of Mahabharat and is said that after winning the Mahabharat battle, the Pandavas need blessing of lord shiva to atone their sin of killing their own brother. Bhima, one of the Pandavas finally found Lord Shiva, who masked as a bull, tried to pick him up but Shiva sank into earth leaving his hump in Bhima's hand in Kedarnath and the temple constructed as an idol of shrine and the remaining parts worshipped at four different places. The mouth (mukha) at Rudranath, naval (nabhi) at Madmaheshwar, arms (bahu) at Tungnath, and hair (jata) at Kalpeshwar and together with Kedarnath, these all are holy places, known as the Panch Kedar.
Place of Interest
Triyuginarayan - This venue is 25 km away and is place where the wedding of Lord Shiva and Parvati solemnized. A perpetual flame, which known to be the witness for the marriage, even today, burns in front of the temple.
Panch Kedar - Kedarnath, Madmaheshwar, Tungnath, Rudranath, Kalpeshwer known as Panch Kedar.
Gandhi Sarovar - A lake from where Yudhishthir departed to heaven.
Gaurikund - It is base for a trek to Kedarnath.
Guptkashi - The place is famous for the temples like Vishwanathji and Ardhnarishwar etc.
How to Reach
By Train- Nearest railway station at Reshikesh and Kotdwar, which are connected with major cities of India.
By Road-Delhi to Reshikesh:287 km by train and 238 km by road.
By Air- Nearest Airport at JollyGrant(Dehradun)
Accommodation

Char dham hotels, char dham package-Many Hotels and Guest houses are available in Char Dham according to your budget.


Himalayan Country

The political history of Garhwal before the 10th century A.D. was shrouded in mystery till a while ago, because of the paucity of historical evidences. Barring a few literary references to texts like to great epics and Purans which enabled the historians to construct its early history. There was nothing significant which could throw direct light on the early history of this area .