Next News -
Badrinath dham kapat will open on 16th May 2013. Request to all hindus, visit chardham at least once in your life.
Raj Jat Yatra
Nanda Devi Raj Jat Yatra 2013
Nandadevi Raj Jat Yatra has been postponed for this year, the yatra will start in the next year from 28th Aug 2013.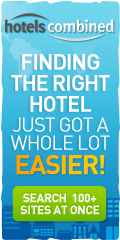 How to Reach
By Train- Nearest railway station at Reshikesh and Kotdwar, which are connected with major cities of India.
By Road-Delhi to Reshikesh:287 km by train and 238 km by road.
By Air- Nearest Airport at JollyGrant(Dehradun)
Accommodation

Char dham hotels, char dham package-Many Hotels and Guest houses are available in Char Dham according to your budget.


Himalayan Country

The political history of Garhwal before the 10th century A.D. was shrouded in mystery till a while ago, because of the paucity of historical evidences. Barring a few literary references to texts like to great epics and Purans which enabled the historians to construct its early history. There was nothing significant which could throw direct light on the early history of this area .